Class 1W
Autumn Term 2017
Dear Year 1
We hope you have had a lovely time over the summer and we are sure you are now ready to start the new school year, so welcome to Year 1! We are looking forward to getting to know you and working together so that we have a very exciting and productive year. We hope that you enjoy the new challenges and approaches to learning that Year 1 has to offer!
Our aim is to ensure that the children experience a smooth transition from the Foundation Stage to Key Stage One. Entering Year 1 offers the challenge of National Curriculum, a transition to an everyday school timetable and being part of Key Stage One. Children in Year 1 will have the opportunity to have similar experiences to Foundation Stage but also experience more structured lessons in Maths, English and other subjects. Please don't hesitate to come and see us either before or after school if you have any questions or queries.
Miss Ward and Mrs Shillito
Our first Imaginative Learning Project will be The Enchanted Woodland.
If you go down to the woods today you're sure of a BIG surprise!
Foxes and badgers, voles and mice, beady-eyed owls in the swaying tree tops. Beneath the leaves are tiny footprints…animal or imp? You decide!
Deciduous or evergreen? What can you find? Can you match a leaf to its tree? Can you match a petal to its flower?
Let's build a den, stick by stick and branch by branch. Or we could make a teeny tiny home for a woodland fairy!
Then let's party down in the woods, with Mr Fox and all his woodland friends. We'd better not get lost…let's leave a trail of conkers as we go!
At last it's time to rest by the woodland fire, listening to stories and toasting our sweet, gooey marshmallows. Yum, yum!
Please use the link below to view our Curriculum Map
The Enchanted Woodland Curriculum Map y1.pdf
We thank you for your continued support in your child's learning, if you have any questions or concerns, we have an open door policy for you to speak with your child's teacher or any other member of staff.
Our Christmas Nativity
The Sleepy Shepherd
Song 3 - One Starry Night
Song 4 - Would you like to come with me?
Song 7 - Wake Up Wake Up!
Friday 29th September
Weekly Achievers
Congratulations Lola, Tyler, Sophie, Mia and Emily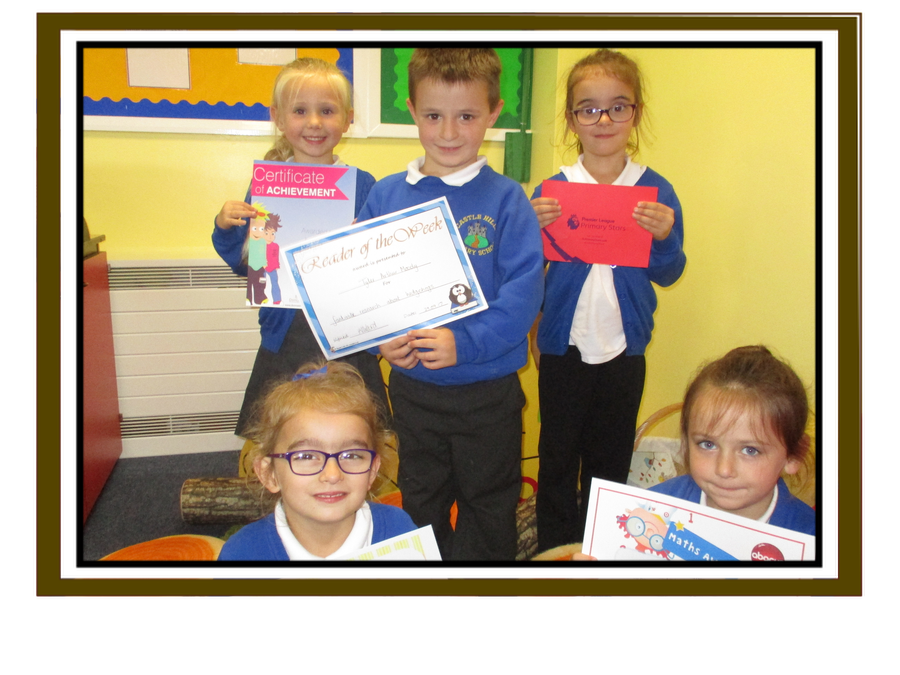 Friday 22nd September
Weekly Achievers
Congratulations Fraya, Imogen, Jase, Harry, Ashton and Saffia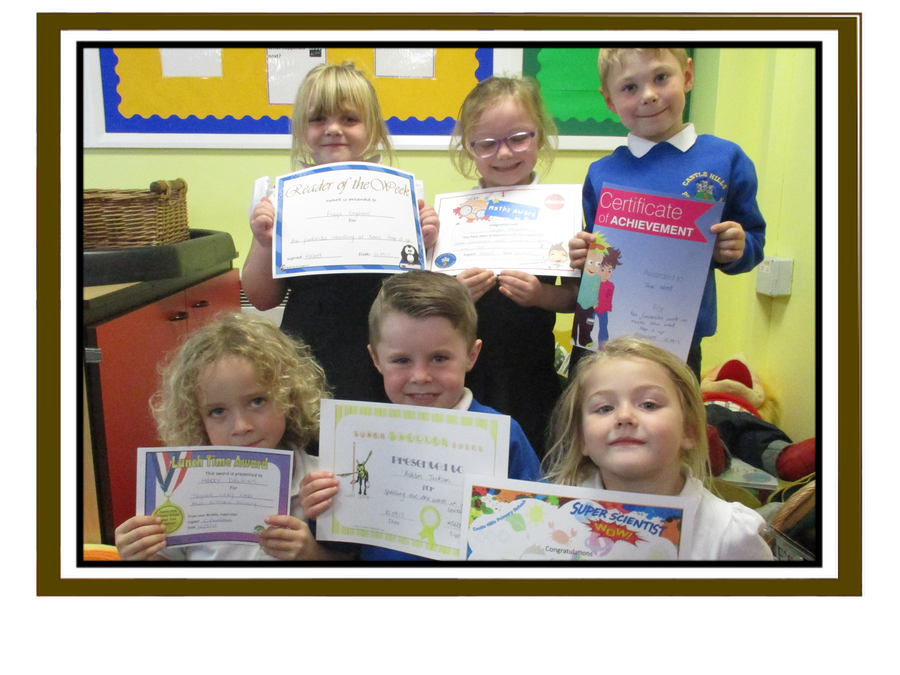 Friday 15th September
Weekly Achievers
Congratulations Abigail, Ema, Saffia, Owen and Jake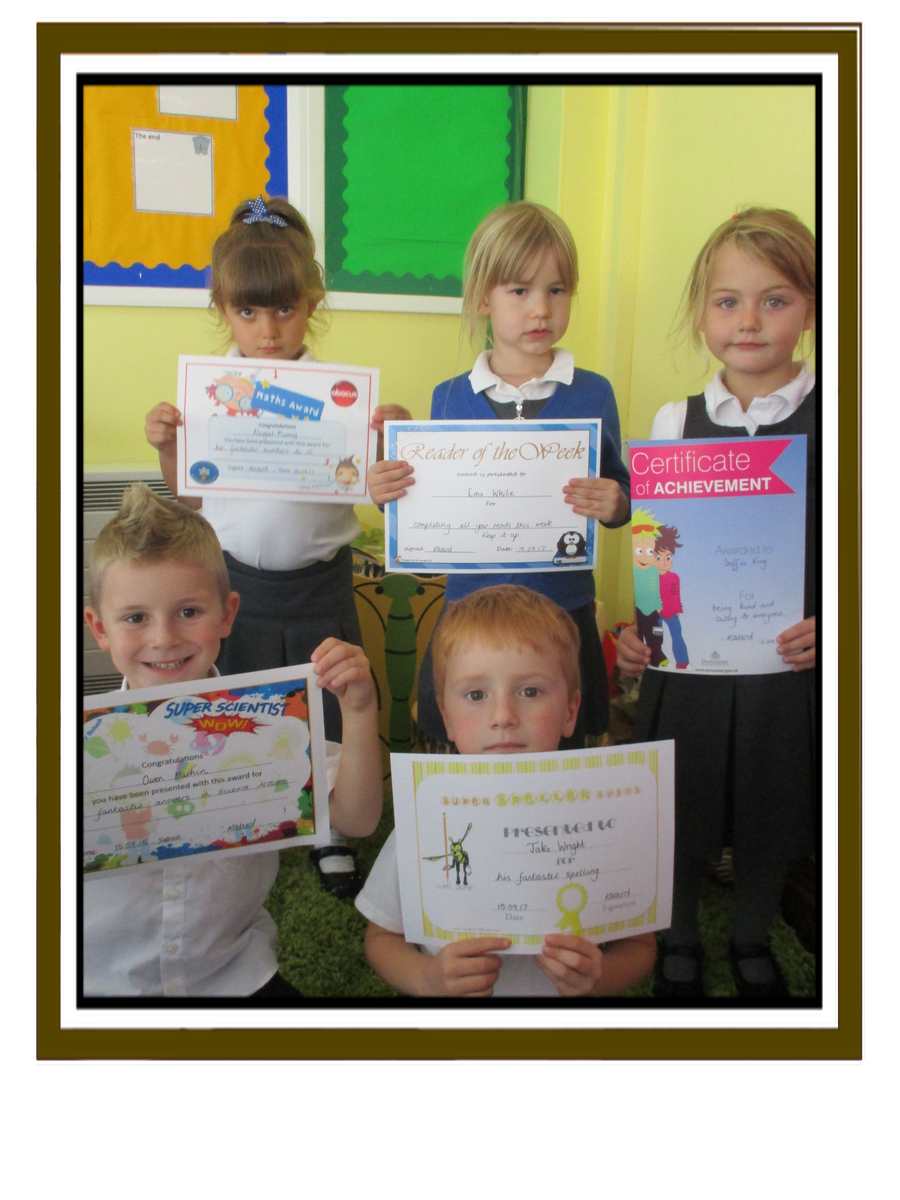 Friday 8th September
Weekly Achievers
Congratulations Ellis and Owen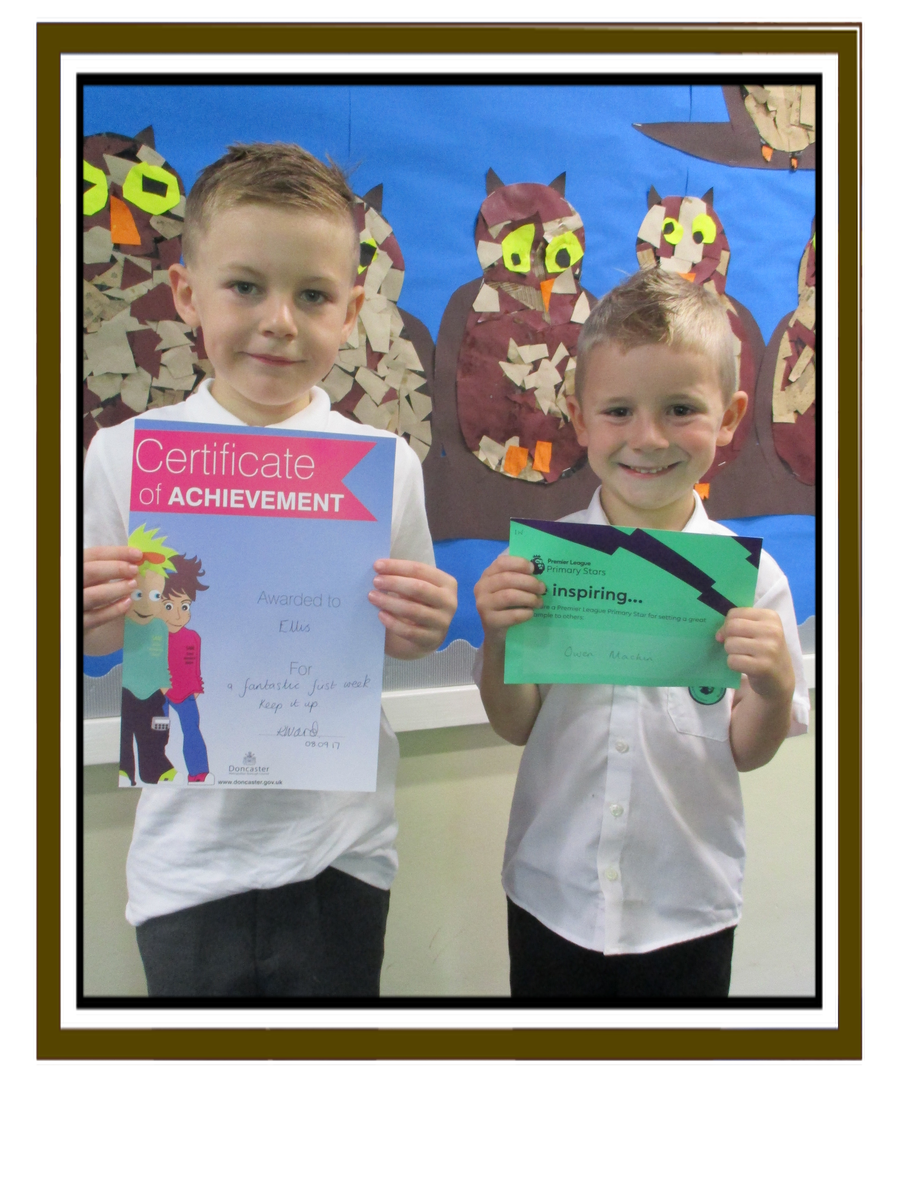 Owl Babies - Martin Waddell
During transition week we read and did work about the 'Owl Babies' by Martin Waddell. In the first week in Year 1 we continued our work about owls, we looked carefully at the things owls used to make their nests. We then made our own nests, in the wild area, for our own owl and her babies.