Class 4/5N
Summer Term - 2018
Welcome back after the Easter, we hope you have enjoyed the break and have re-charged your batteries for an exciting final Summer Term.
Our topic this half term is STARGAZERS!!
Journey through space, the final frontier...
Navigate beyond the Sun, the magnificent, blazing star at the centre of our solar system!
Investigate the eight planets - Mercury, Venus, Earth, Mars, Jupiter, Saturn, Uranus and Neptune. Take a look at the Moon, a celestial body that orbits Earth.
Programme a 'rover' to transverse a lunar landscape and work scientifically to investigate gravity, and what happens when there is none! Compare the time of day at different places on Earth and use co-ordinates to track hidden treasure! Get in a spin making simple models of the Solar System and listen to the haunting sounds of space-themed songs.
Then it's three, two, one… BLAST OFF! Build and launch a rocket for an important test mission.
Exploring space is probably the greatest adventure that humankind has ever undertaken.
or... is there other life forms out there?
We hope you look forward to getting started.
'In It To Win It'
To attend the Always Reward Cinema each term and a day out at the end of the year and
earn your weekly raffle ticket to enter the prize draw for £100 all you need to do is…
Read 5 times in a week and have your planner signed by an adult.

Bring your PE kit on a Friday.

Bring your completed homework in by Thursday!
Mr Newsham
& Mrs King
Please use the link below to view our Curriculum Map
Curriculum map - Summer Term - Stargazers.pdf
We thank you for your continued support in your child's learning, if you have any questions or concerns, we have an open door policy for you to speak with your child's teacher or any other member of staff.
Friday 27th April
Our Weekly Achievers
Well Done!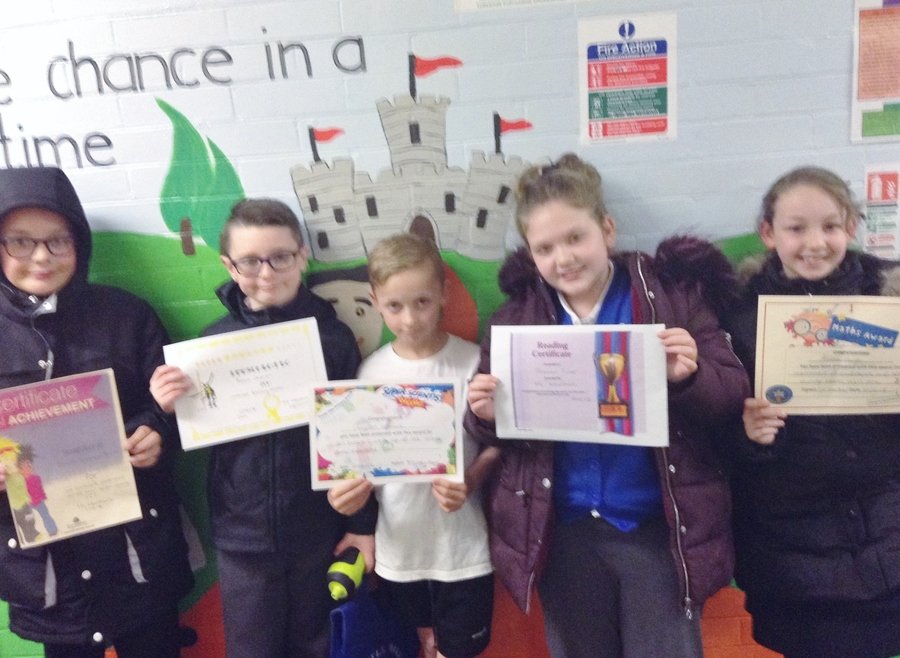 Friday 13th April
Our Weekly Achievers
Joshua, Charlotte and Henley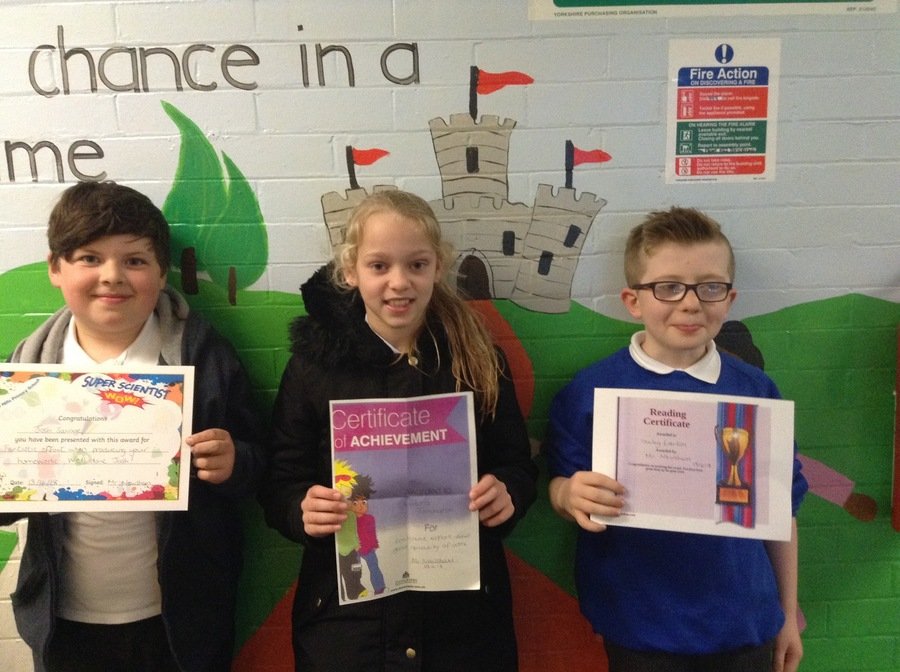 Friday 23rd March
Our Weekly Achievers
Abigail, Mason, Natan and Shannon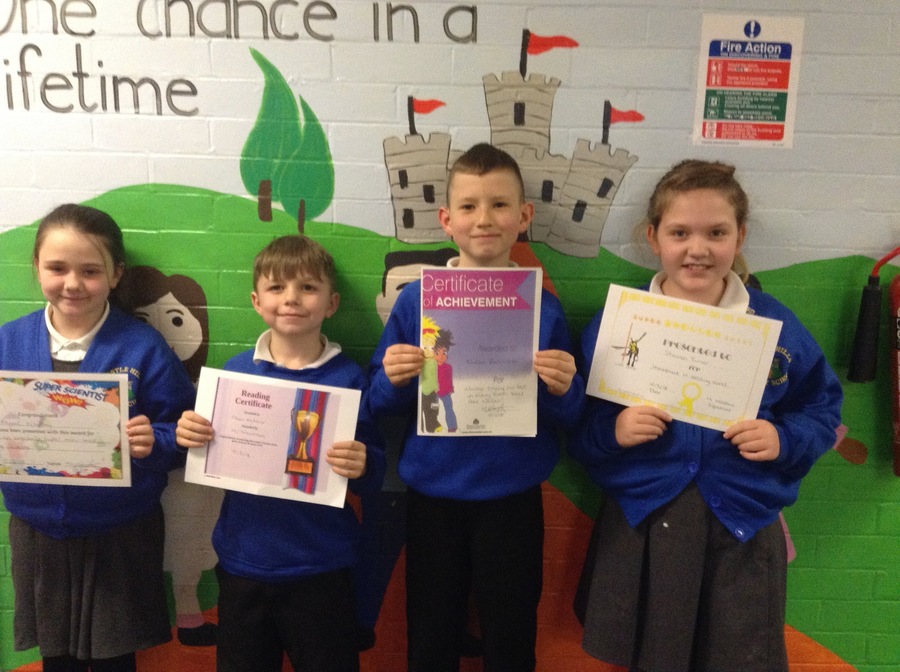 Friday 20th October
Our Weekly Achievers
Well Done! Louie, Josh and Alisha
Friday 20th October
Our Weekly Achievers
Well Done to Conor - Maths, Mason - Super Speller, Natan - Achiever,
Kian - Super Scientist and Dylan - Reader of the week.
Friday 29th September
Our Weekly Achievers
Super Scientist - Victoria, Reader - Evie, Maths - Isabel,
Achiever - Lucas, P.E - Louie.
Friday 22nd September
Our Weekly Achievers
Ruby - Achievement award, Reece - Maths award,
Abigail - Reader award, and Charlotte - Scientist award
Well Done!
Friday 15th September
Our Weekly Achievers
Well Done Rhianne, Natan, Mia and Kian