Class 4/5k
Autumn Term 2 - 2018
After our short break, we hope you are all ready for an exciting half term.
Potion: a poison, a mixture, an aromatic brew, a vapour, a liquid or sticky goo.
'Round about the cauldron go;
In the poison'd entrails throw.
Toad, that under cold stone
Days and nights hast thirty one
Swelter'd venom sleeping got,
Boil thou first I' the charmed pot.'
Macbeth by William Shakespeare
Welcome to the amazing magical world of potions … powerful, deadly, hazardous, unpredictable, calming, soothing … even magical!
As part of our research for this topic, we will be discovering how potions and mixtures have been put to various uses throughout history. The challenge is on to create a new product to rival centuries old remedies, using our new knowledge of the beneficial properties of herbs. We will be exploring packaging, paying particular attention to the importance of labelling and Health and Safety advice found on both modern and historical products. We will also look at how ingredients react together to help us decide which will combine to produce effective and appealing products. The history of medicine will be a focus as we compare modern healing and surgical practice with methods of treatment from the Victorian period and the Dark Ages.
'In It To Win It'
To attend the Always Reward Cinema each term and a day out at the end of the year and
earn your weekly raffle ticket to enter the prize draw for £100 all you need to do is…
Read 5 times in a week and have it recorded in your planner signed by an adult.

Read during a school holiday

Bring your PE kit on a Monday and take it home Friday.

Your child will receive times tables and spellings practice sheets every Friday which need to be completed by the following Thursday.
Mr Kent
& Mrs Sneath
Please use the link below to view our Curriculum Map
Curriculum map - Autumn 2- Y4-5 - 2018.pdf
We thank you for your continued support in your child's learning, if you have any questions or concerns, we have an open door policy for you to speak with your child's teacher or any other member of staff.
'Black History Month'
1st to 31st October 2018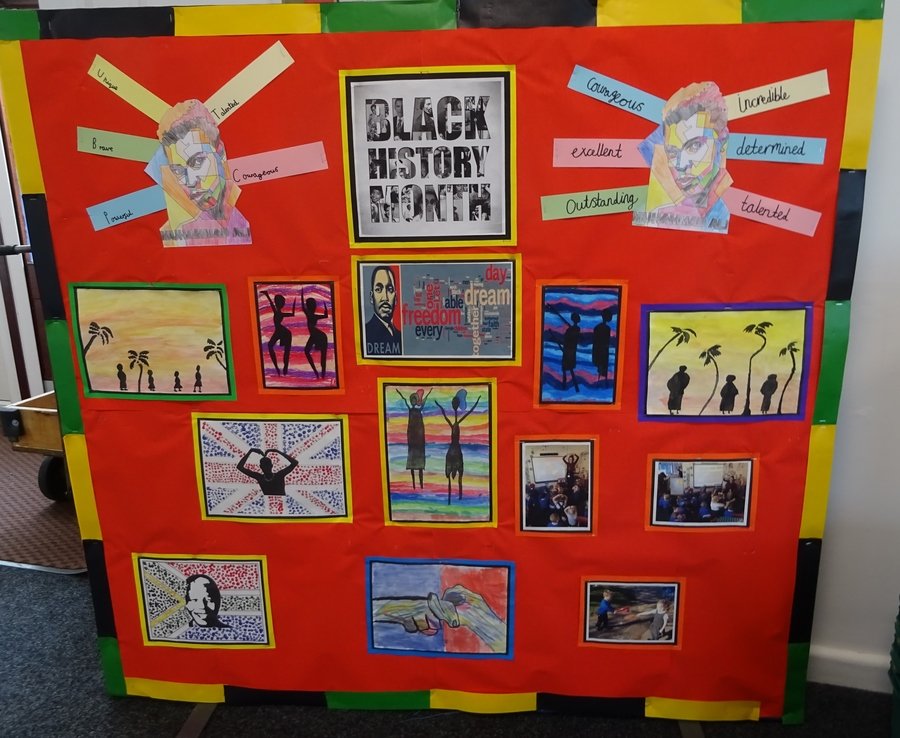 Our Weekly Achievers
Friday 14th September 2018
Well done to Noah, Deacon & Elliot
Our Weekly Achievers
Friday 14th September 2018
Super Reader: Kenzo, Maths: Katie, Super Scientist: Xander, Sports: RJ & Deacon