. Castle Hills miss out on finals by one point!
Castle Hills miss out on finals by one point
A fine display was shown by the players who represented Castle Hills Primary at the Lovelife festival held at Bentley Park on Saturday 11th June. As a centenary celebration for Bentley Baptist Church, ex-Barnsley football legend Bruce Dyer organised many events that day including an inter school football competition.
In the football tournament our children showed some real commitment, determination and spirit in their 6 fixtures. Having won 3 games, drawn and 1 lost 2, we were unlucky to miss out on the finals by 1 point. A special mention goes to all our children for their fine display of professionalism and skill. Robyn in goal demonstrated great control of her goal area. Players Jake & Keane showed quality leadership skills and led their team throughout. Callum W. was strong in defence making every effort to stop anyone getting past him. Neive & Alicia were constantly busy covering as much of the pitch as they could. Leah showed some great individual skills towards goal and in so netted plenty in the process. But the man of the match goes to year 4's Callum F, the youngest of the 8 person squad, with some real displays of determination and scoring the goal of the tournament by lobbing the keeper.
It was a proud moment to see such a bright future of sport on display from our children. Well done Castle Hills Primary.
Mr. P. Rossi
PE Coach
Castle Hills Girls Doncaster Champions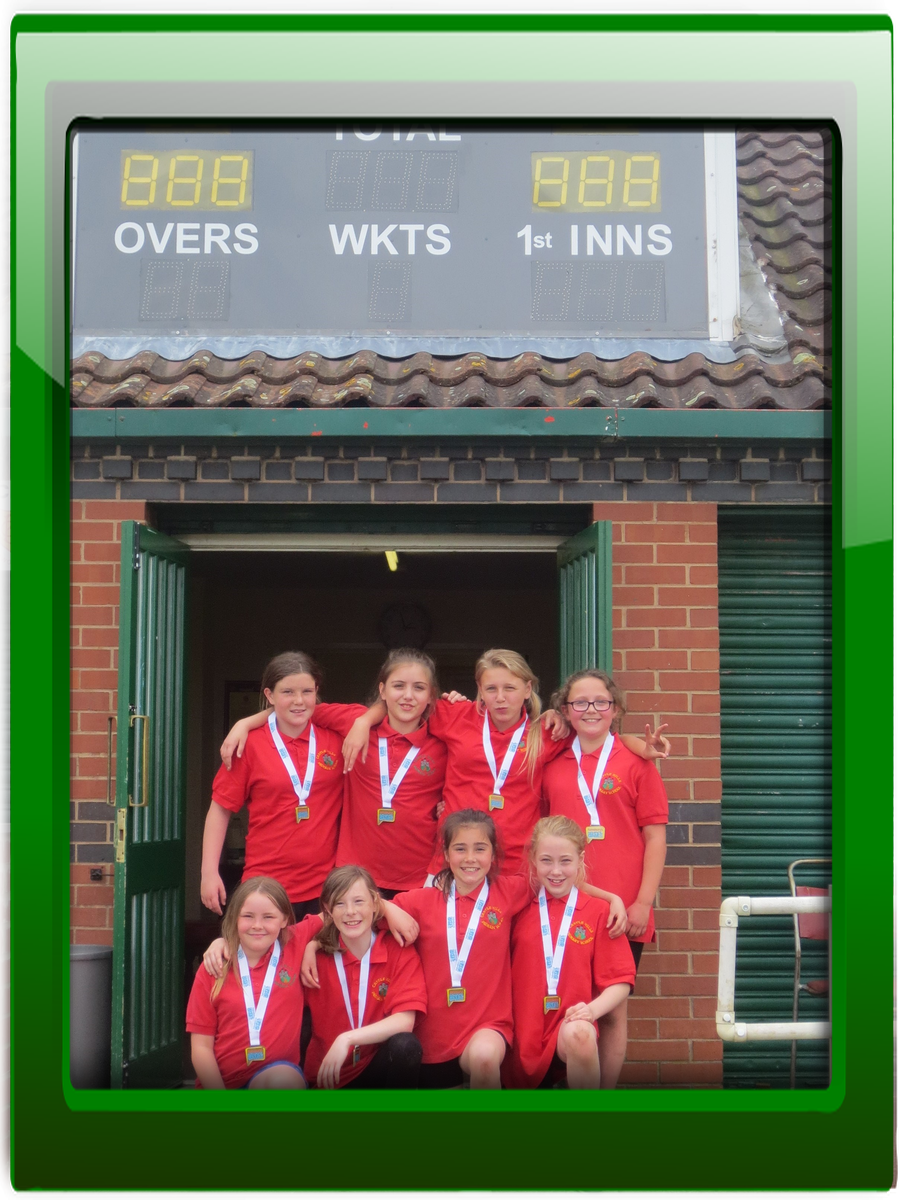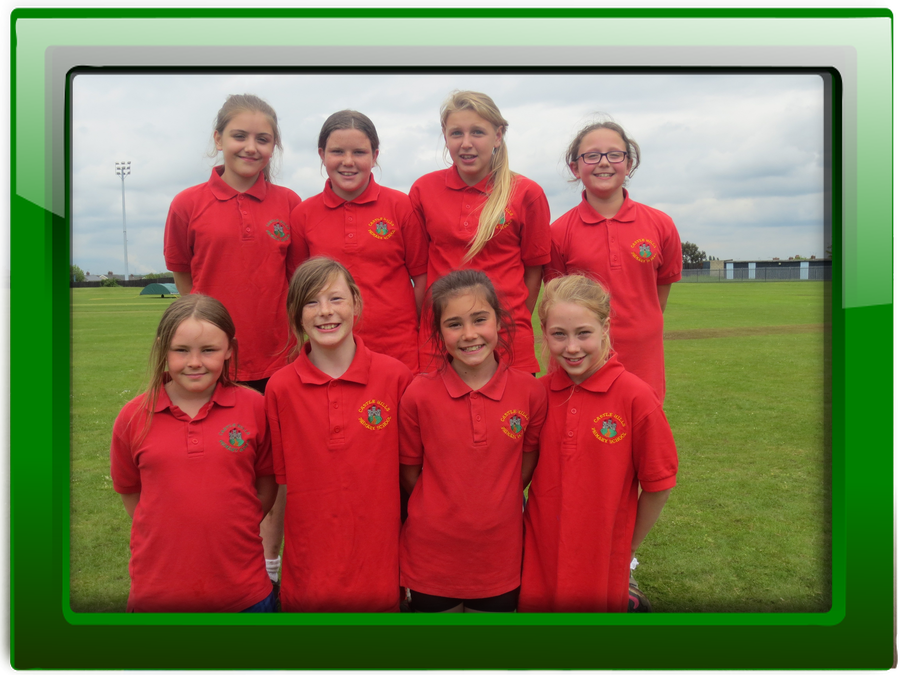 Castle Hills Girls Doncaster Champions
The Castle Hills girls' Kiwk cricket team took part in the Doncaster cricket festival on a drizzly Thursday 26th May. After a delayed started for rain the girls put in a fantastic performance in the group round of the festival. Their fielding was amazing and they all showed they were skilled bowlers. The girls won all three games topping their league, taking them into the semi-finals.
In the semi-finals the girls played against Owston, they demonstrated great maturity and composure. There were some fantastic individual performances, Leah finding the boundary on a regularly basis putting on 40 runs in 4s and 6s. Again the girls showed that they were solid in the field and some great bowling and fielding put them through to the finals comfortably.
Richmond Hill were our competition in the final, they were also undefeated on the journey to the finals, so the girls understood that they needed to keep their composure and work as a team. Once again some great batting and running performances set a target of 144 for Richmond Hill to win. The girls kept calm and approached their fielding in the same manner as they had throughout the tournament. The game was too close to call.
The final result was Castle Hills 143 to Richmond Hill 139. This was one of the best games of girls' cricket I have had the honour of watching, every member of the team played their part and represented the school brilliantly.
Well done Girls you should be very proud of yourselves.
Under 9 Drax Cricket Festival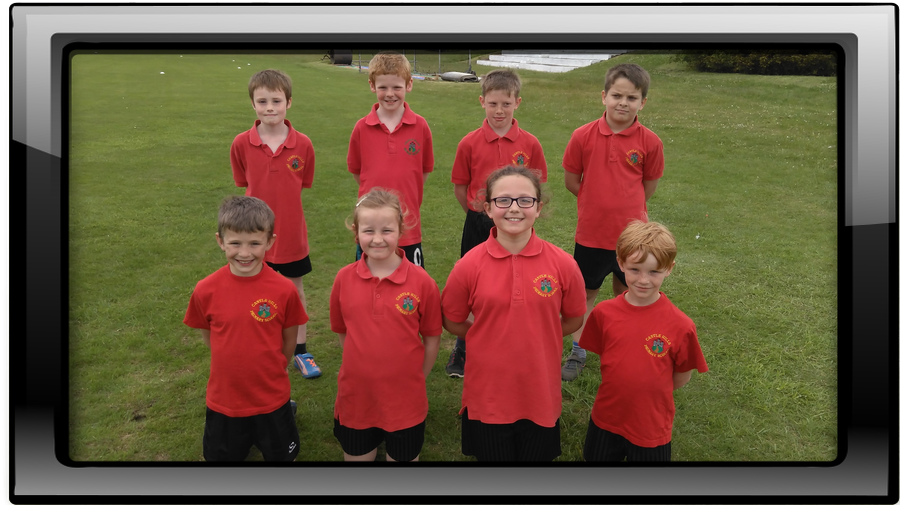 Under 9 Drax Cricket Festival
Thursday 19th May 2016
On Thursday 8 children from Year 4 took part in the Doncaster Drax Kwik Cricket festival at Brodsworth Cricket Club. There were sixteen teams playing in four leagues, a total of 160 children taking part. Our children played three games in their league, winning two. This meant that they finished second in their league and had a place in the quarter finals.
The children played Armthorpe Shaw Wood Academy in the quarter final, we batted first and some fantastic batting and running meant that they set Shaw Wood a total of 148 to win. They all showed a fantastic attitude and maturity when put in to field. Everybody played their part bowling, fielding and playing wicket keeper. Shaw Wood managed a total of 147, giving us a draw. The umpires looked carefully at the score and eventually the end result came down to the number of wickets taken by each team, Shaw Wood had taken 4 wickets and we only took three. Shaw Wood went through to the semi-finals.
All our children gave fantastic performances during the day, and it was a pleasure to see how they improved as the day progressed. A great day was had by all and they represented themselves and the school brilliantly.
Well done everybody.